Fire systems installed, serviced and maintained to provide you with peace of mind that your people and assets are protected.
Protection of your building, people, assets and information is one of your most important responsibilities. Early detection of fire is critical to allow maximum time for response and possible evacuation.
Our expert advice and quality systems will ensure this protection and that you get value for money. Our designers have many years' experience and will discuss all your options to suit your needs.
We will provide a system specifically designed for you, this may be an entirely new system or an upgrade/replacement of an existing system.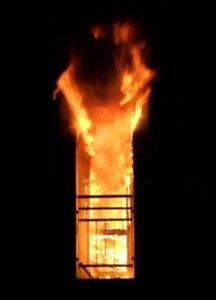 Our Team can Provide:
Expert advice from our designers with many years of experience
A system specifically designed for you
Full installation of new systems
Upgrade of existing systems
Maintenance and servicing of existing systems
Building WOF inspections
All work is completed to a high quality level which conforms to the Australian and New Zealand standards. We work closely with councils to ensure compliance with the Act and local regulations.
NPE-Tech is able to respond quickly and efficiently regardless of how big or small the job may be.
Ready to get started?
We offer Fire System Solutions to the New Plymouth region and would relish being part of your next project. Contact us today.